The class of 2023 is working on a service project for Native Americans living in the Dakotas. They are knitting hats, blankets and scarves for their very cold winters up north using looms. Señora Bailey gave instructions in Spanish and the soon-to-be graduates have been working during part of religion classes. A gentleman from Roseville, Illinois regularly takes supplies to the reservation throughout the year and will take the senior's wares when they are complete. Yarn was donated by Notre Dame Art Dept and the Flying Hooks and Needles Knit and Crochet Club from Stronghurst, lL.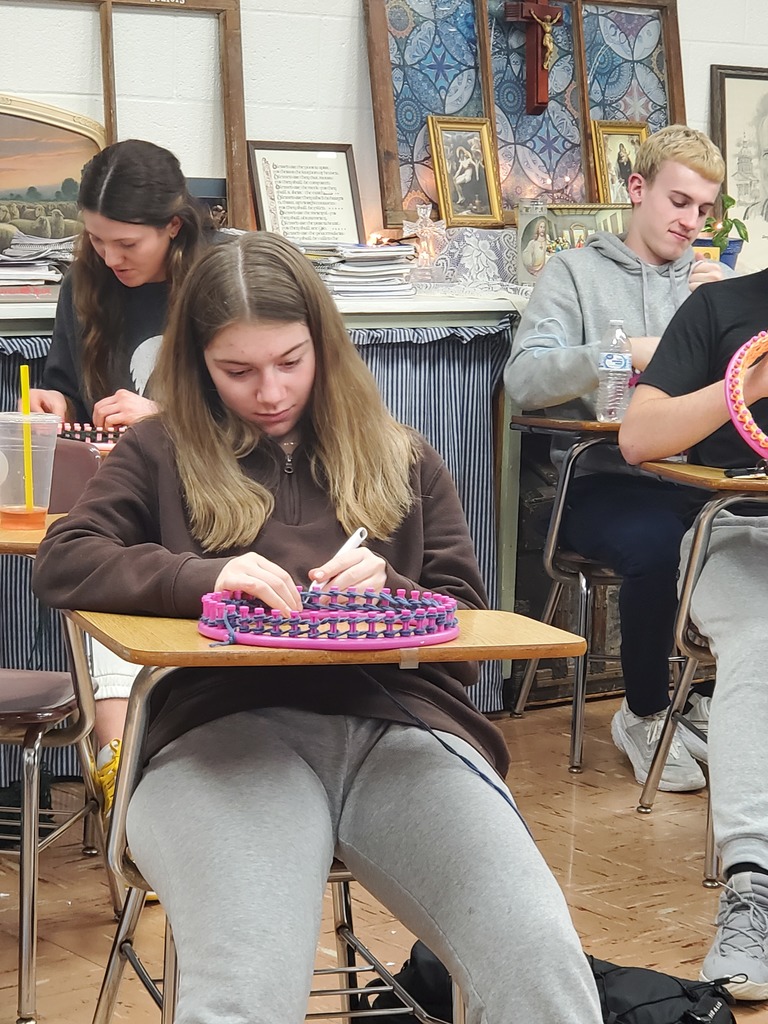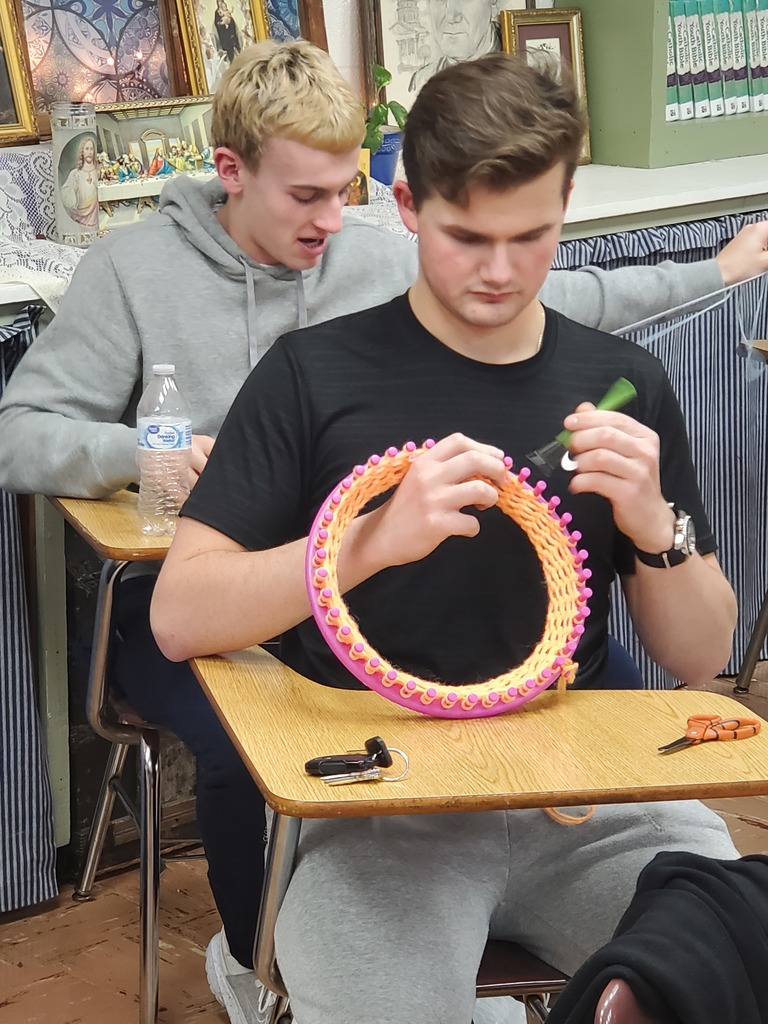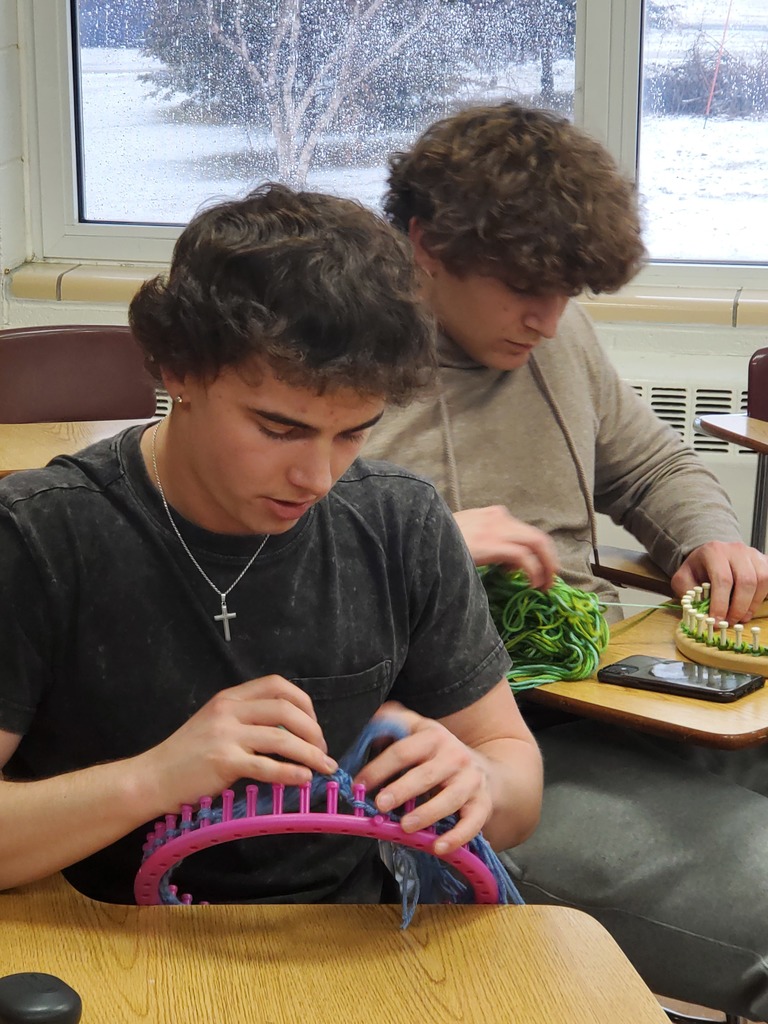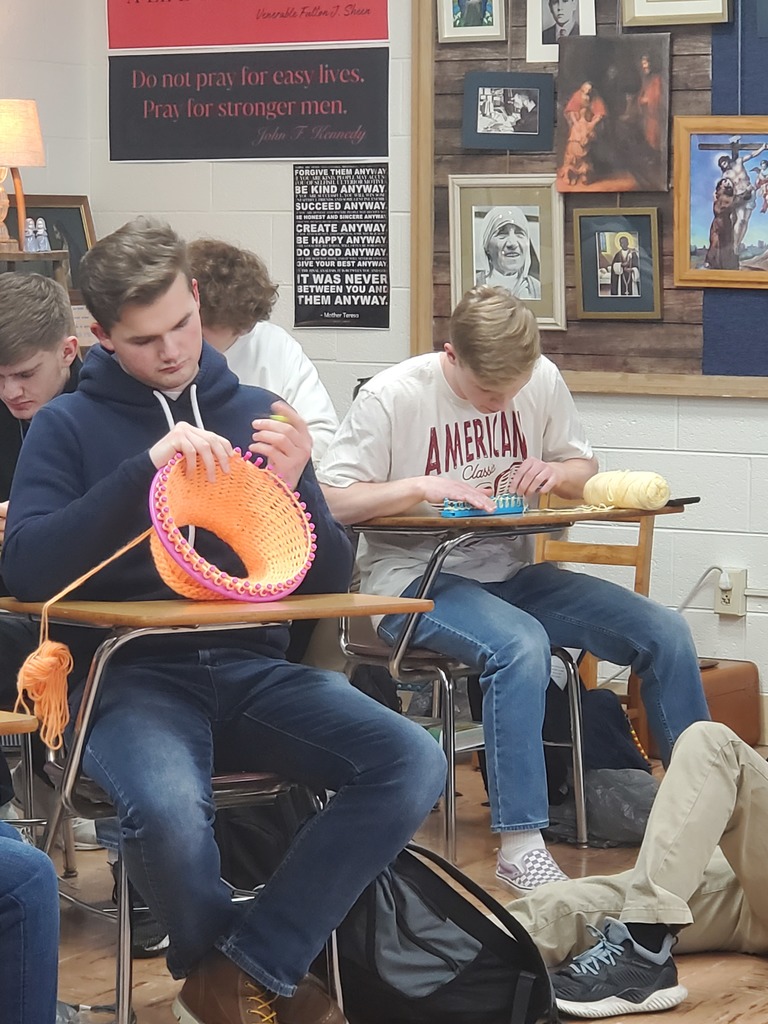 We had some fun today in preschool exploring rainbow reactions. We predicted what 2 substances we were using and watched as they reacted. We also discussed the color order of the rainbow. We just loved their excitement!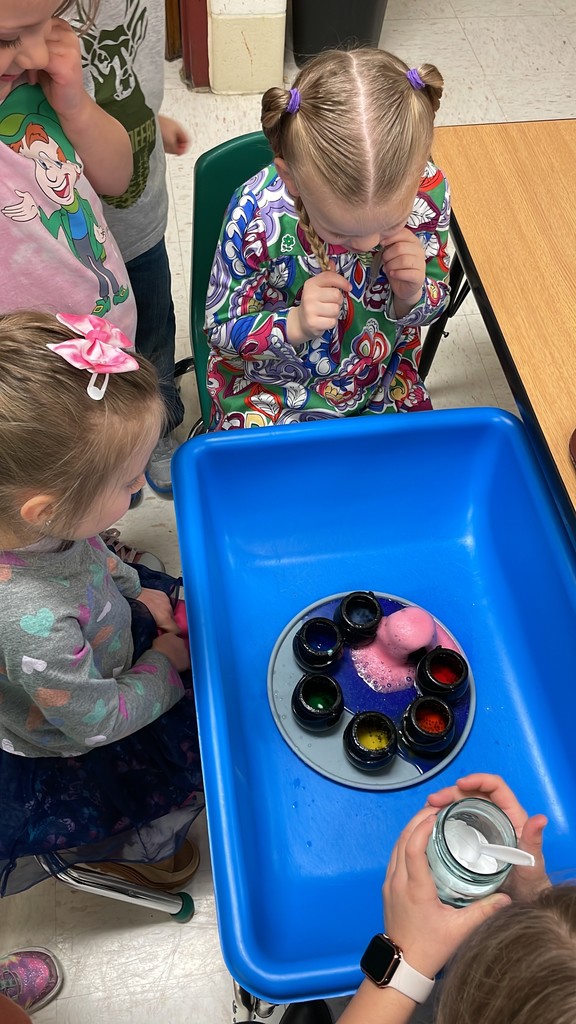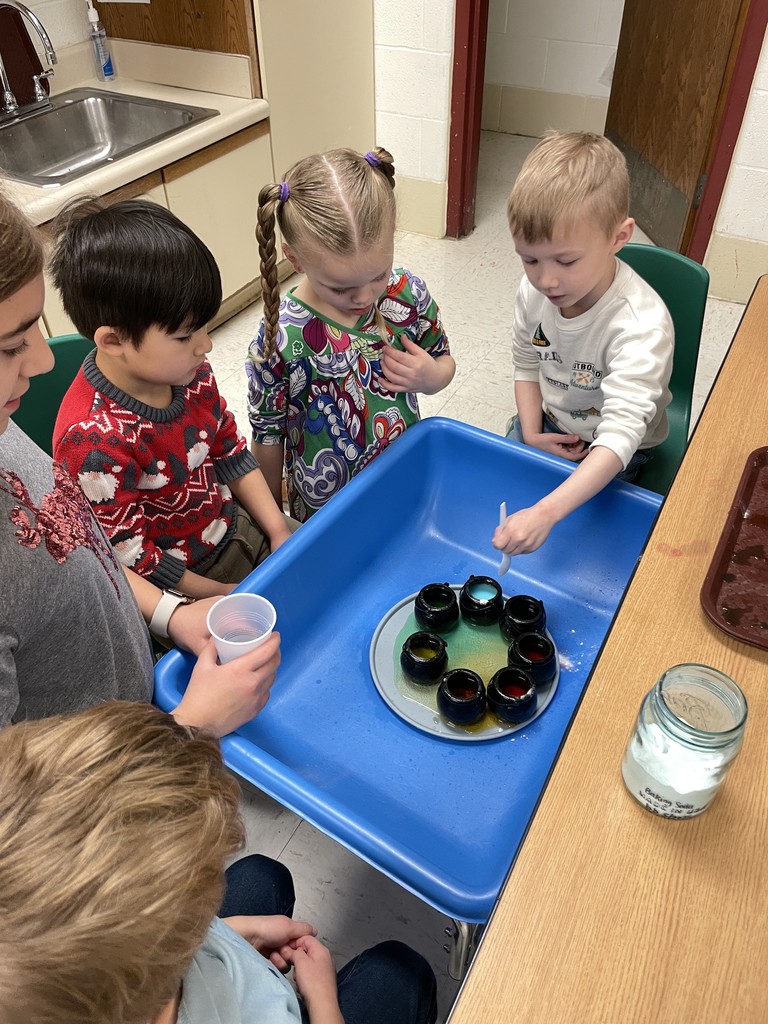 Please plan on attending. We would love your input!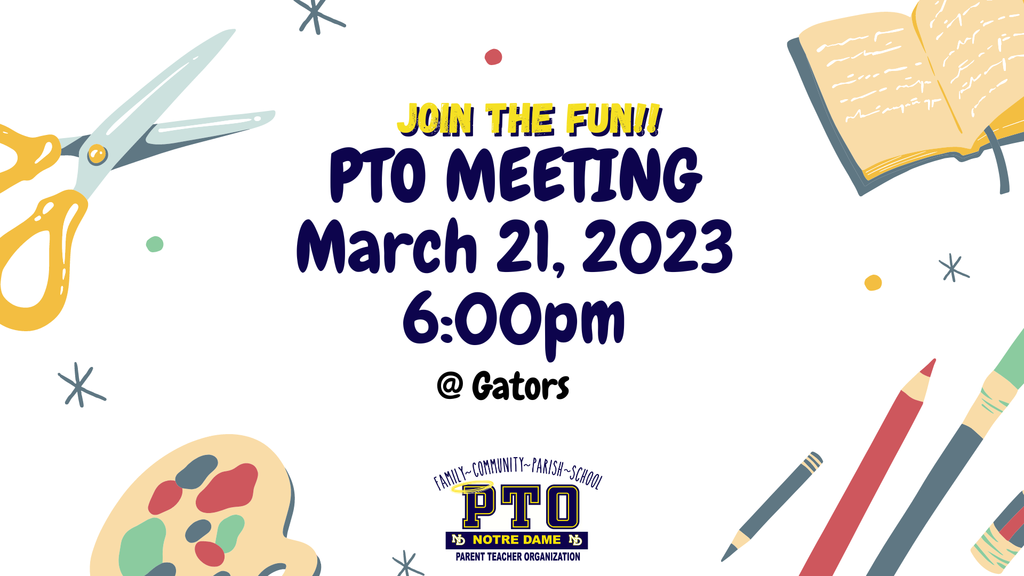 Please plan on attending. We would love your input!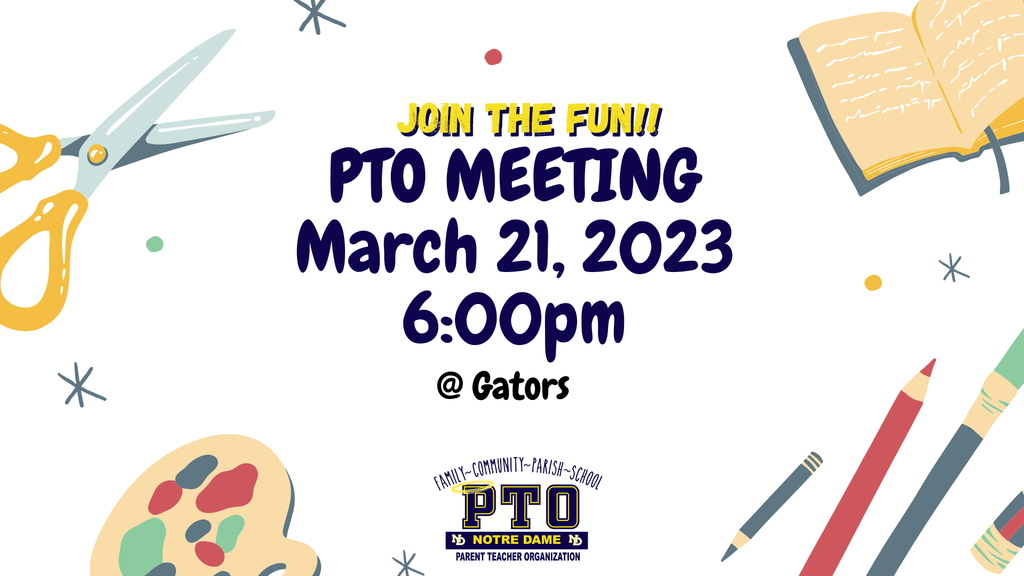 Please plan on attending. We would love your input!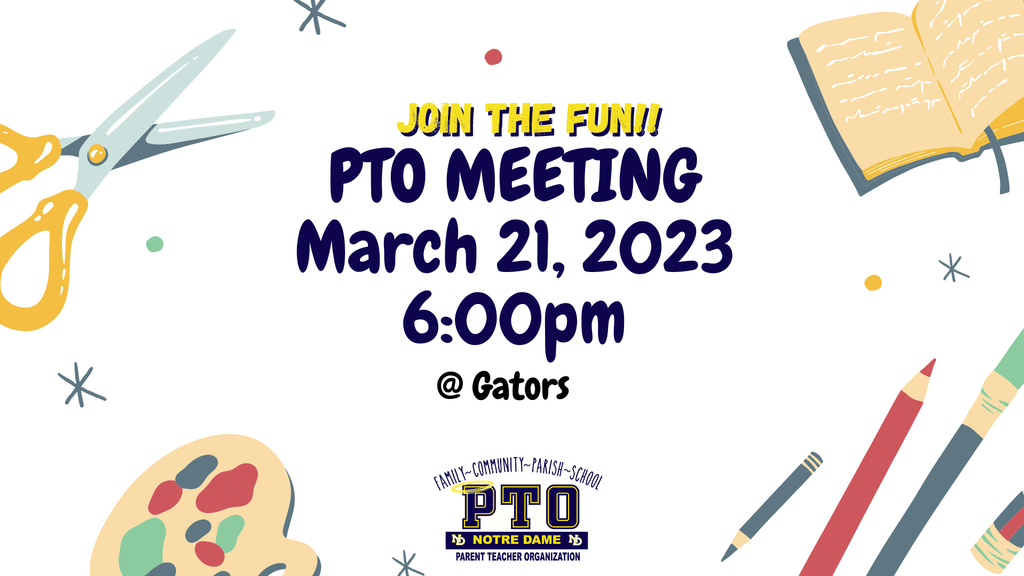 From your Burlington Notre Dame PTO!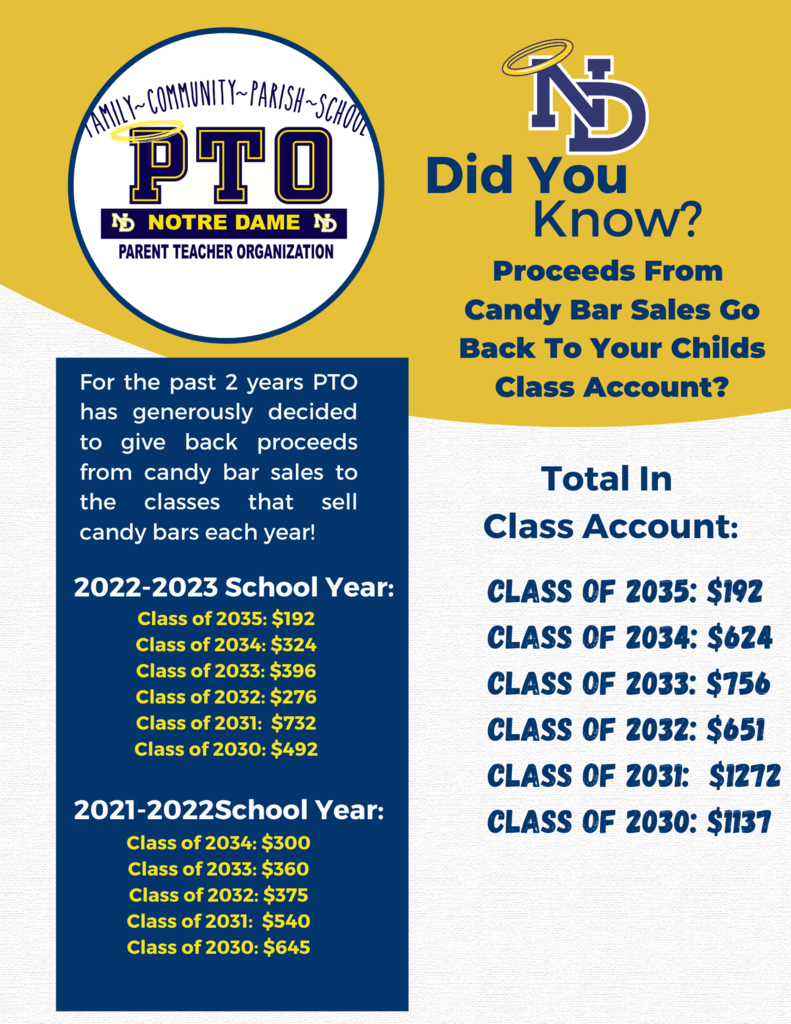 Dear Notre Dame Families, The Burlington Notre Dame Board of Education is pleased to announce that Mrs. Angie Prottsman has accepted the position of Building Coordinator, PreK-12th grade, effective July 2023. Mrs. Prottsman's office will be in the secondary building. Mrs. Prottsman has demonstrated her commitment to Notre Dame over several years in many different roles and we are excited to see her take on this new challenge. We are certain she will make a significant contribution to the growth and success of Notre Dame. Please join us in congratulating Mrs. Angie Prottsman on this promotion. Sincerely, Burlington Notre Dame Board of Education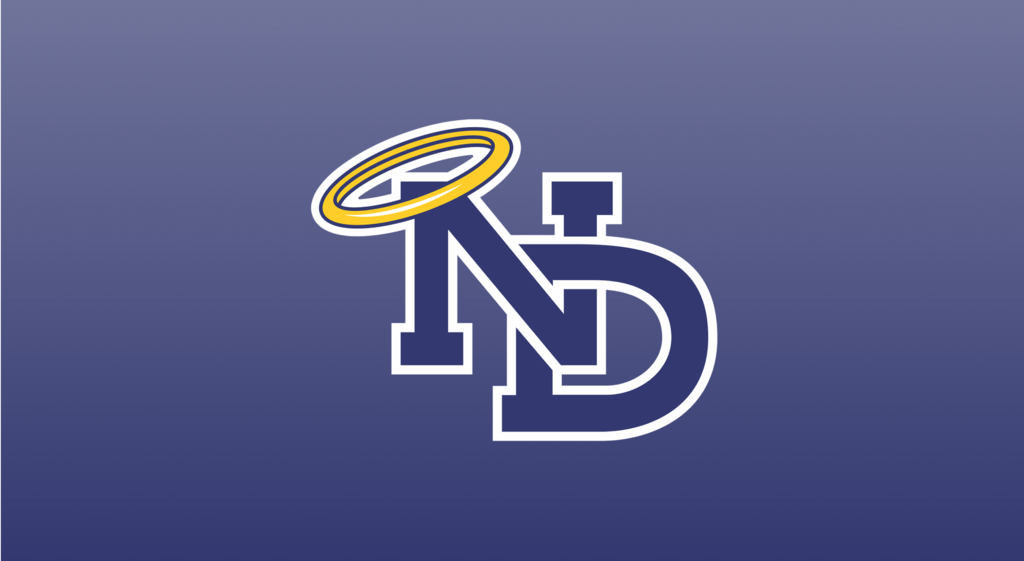 Due to weather the Kindergarten Round up for tonight has been rescheduled for March 23rd 6-7 pm. The parade on bands concert will be taped and sent out. We will also broadcast on our Facebook as a FB Live broadcast at 10:30 Friday March 10.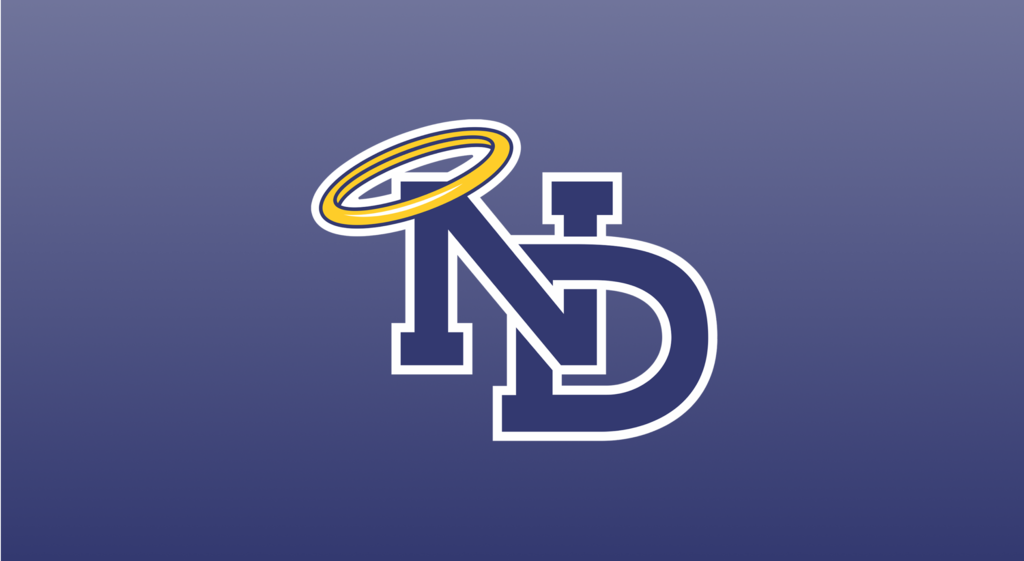 Kindergarten Round up tomorrow March 9, from 6 - 7 PM Burlington Notre Dame Elementary School, 700 S. Roosevelt Ave For More Information: Principal Katie Frakes, 319-754-8431 ext. 303 For registration call the business office at 319-754-8431 ext 350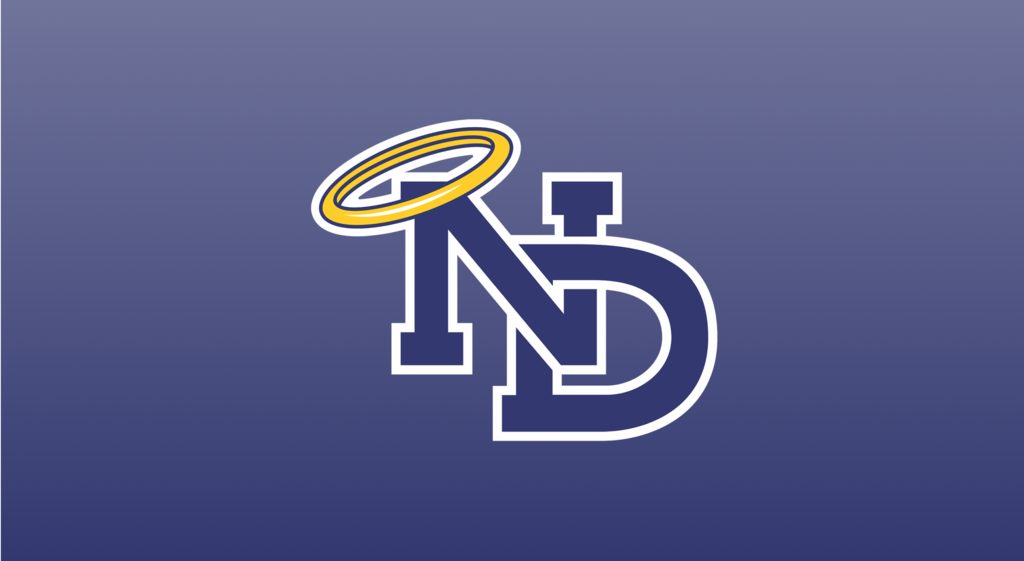 Burlington Bullsharks swim team won the state swim meet on March 5th in Marshalltown, Iowa. Two Notre Dame students competed on the championship team. Henry Whipple and Mathew Olson. Congratulations to the Bullsharks!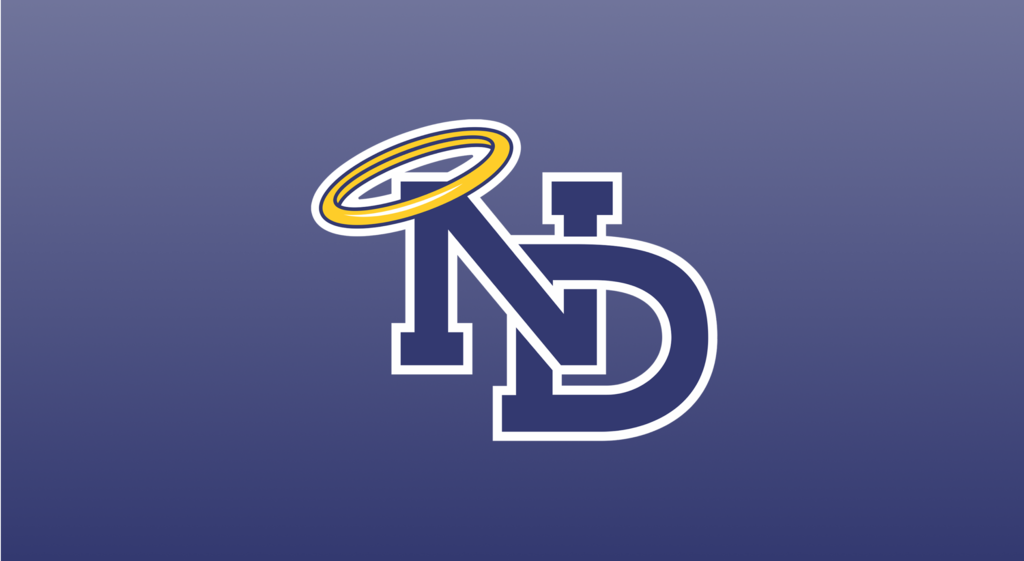 Kindergarten students experimenting with different materials to reflect light to warm up Chill City as part of their Sunlight & Warmth unit.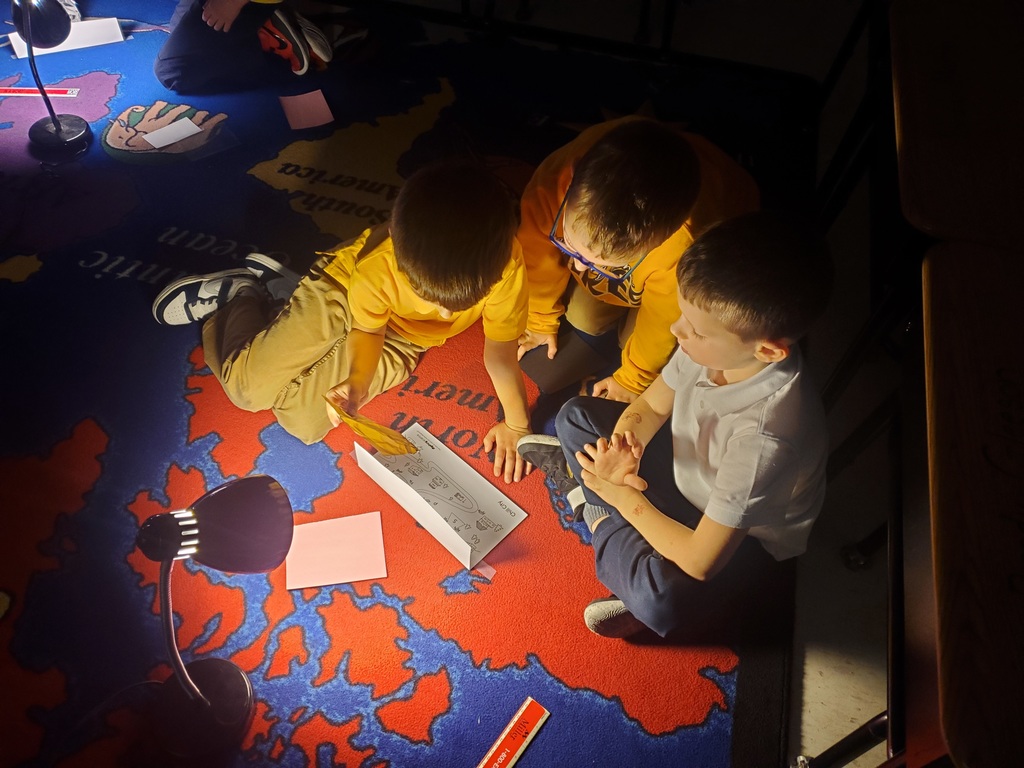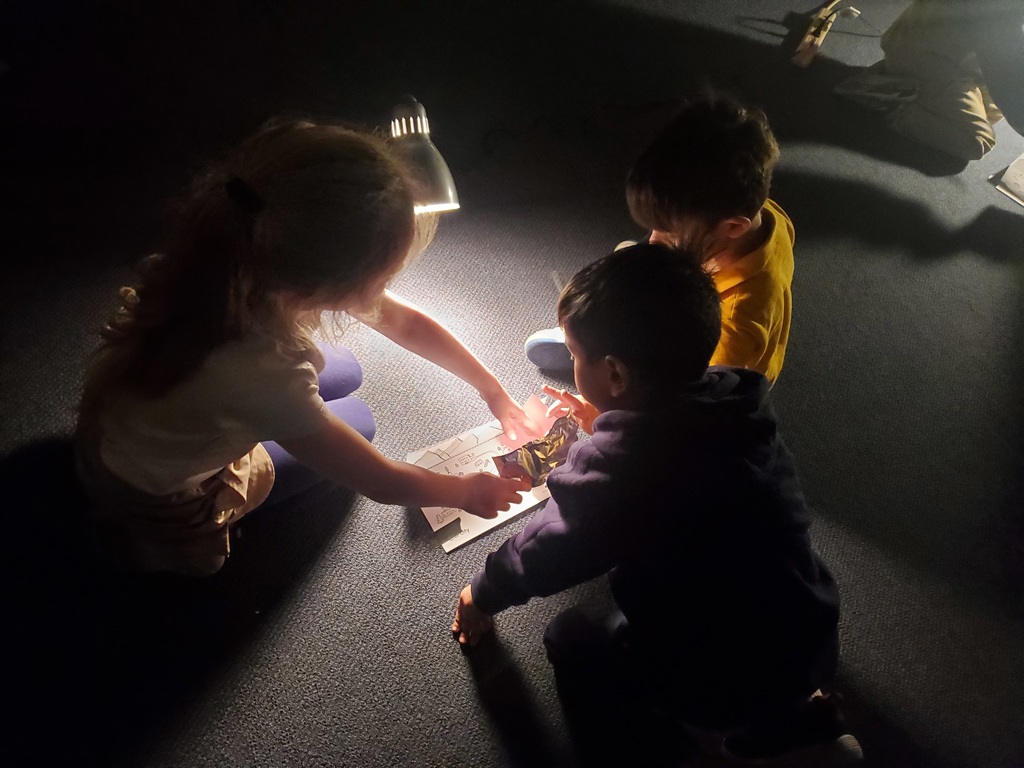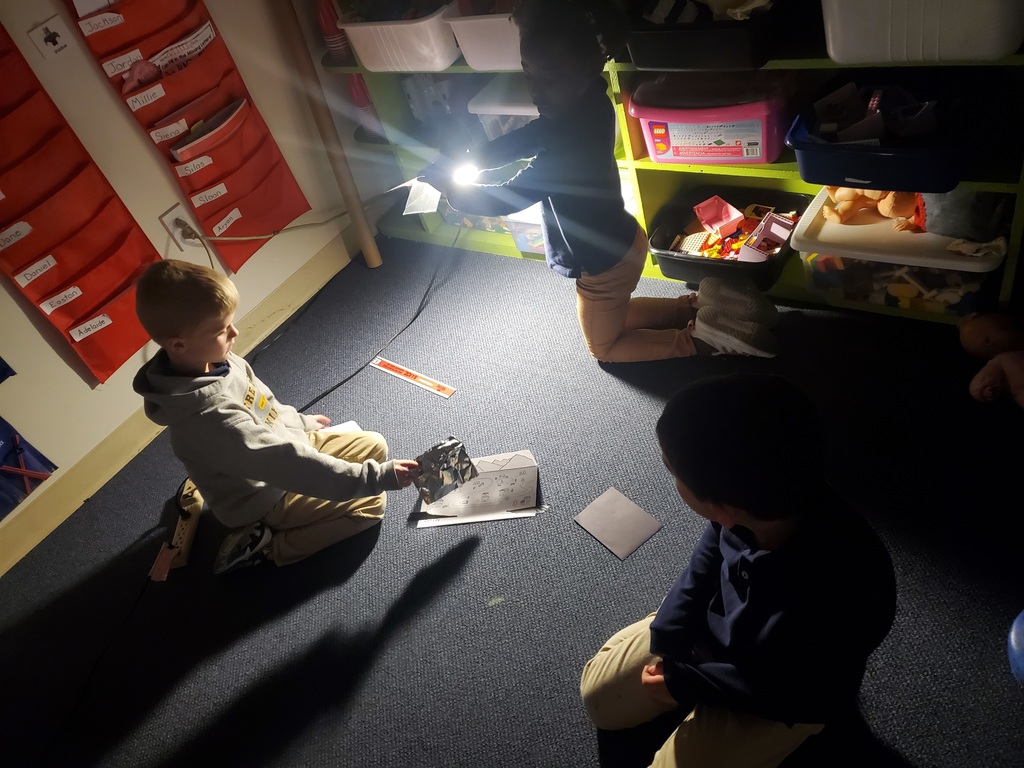 Burlington Notre Dame has an exciting opportunity for an energetic, optimistic and inspiring educator to join us as an Elementary Teacher. You'll bring a creative touch and caring attitude to our passionate team of child care professionals who make a meaningful difference in the lives of children and families in our community every day. If you are interested please contact Mrs. Katie Frakes at
katie.frakes@bnotredame.org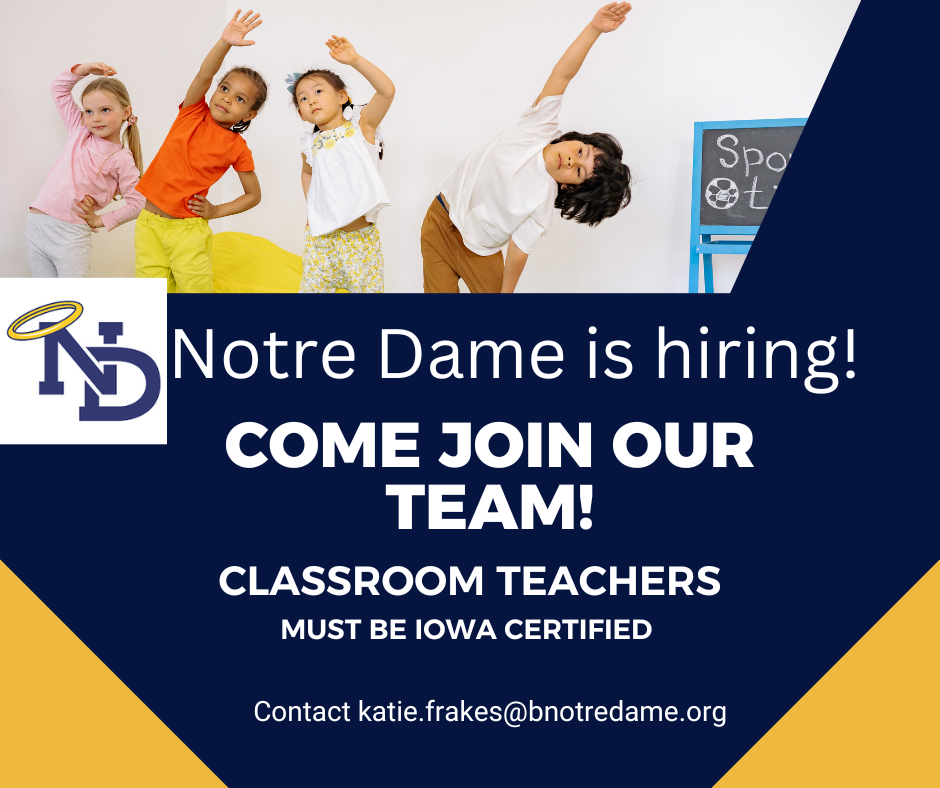 Reminder! Tomorrow, Thursday March 2nd is Preschool Round Up at 6pm in the elementary library. Parents will first meet and go over important preschool details, then the preschool rooms will be open to tour. Preschool students are invited, but not required!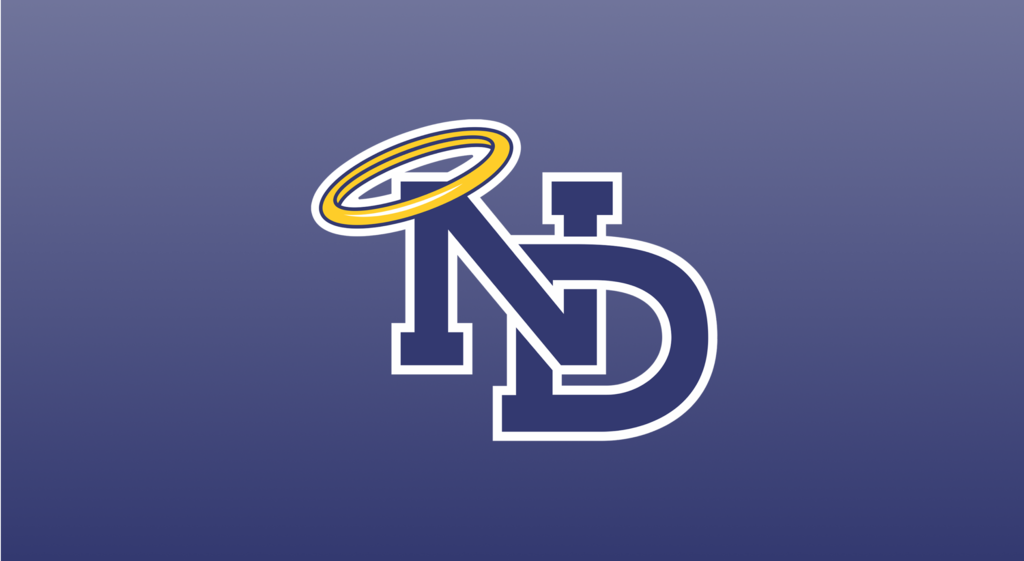 Sophomore Pilgrimage! Our last stop before lunch was the Venerable Fulton Sheen museum, a short walk from the Cathedral. Sister Lea and Sister Anne imparted facts about the soon to be Saint and the students walked around the museum getting to know him better through his many artifacts. This is the fourth year Burlington Notre Dame has made this trip to Peoria and it is always a favorite memory of the students (and teachers!). Venerable Fulton Sheen, pray for us!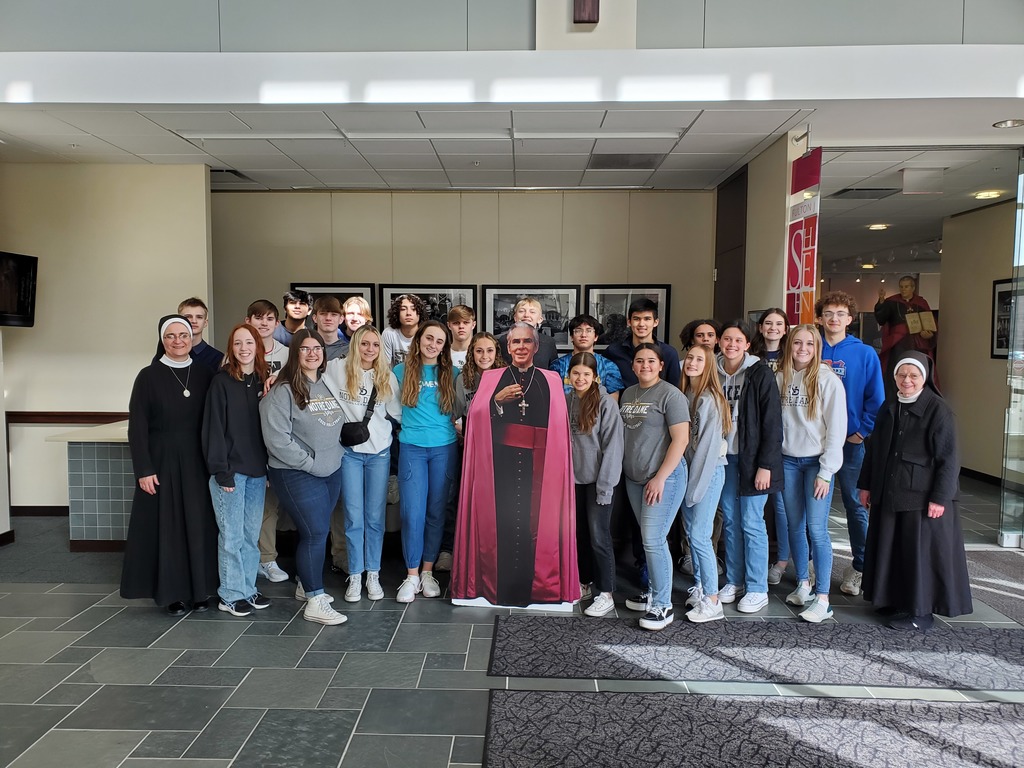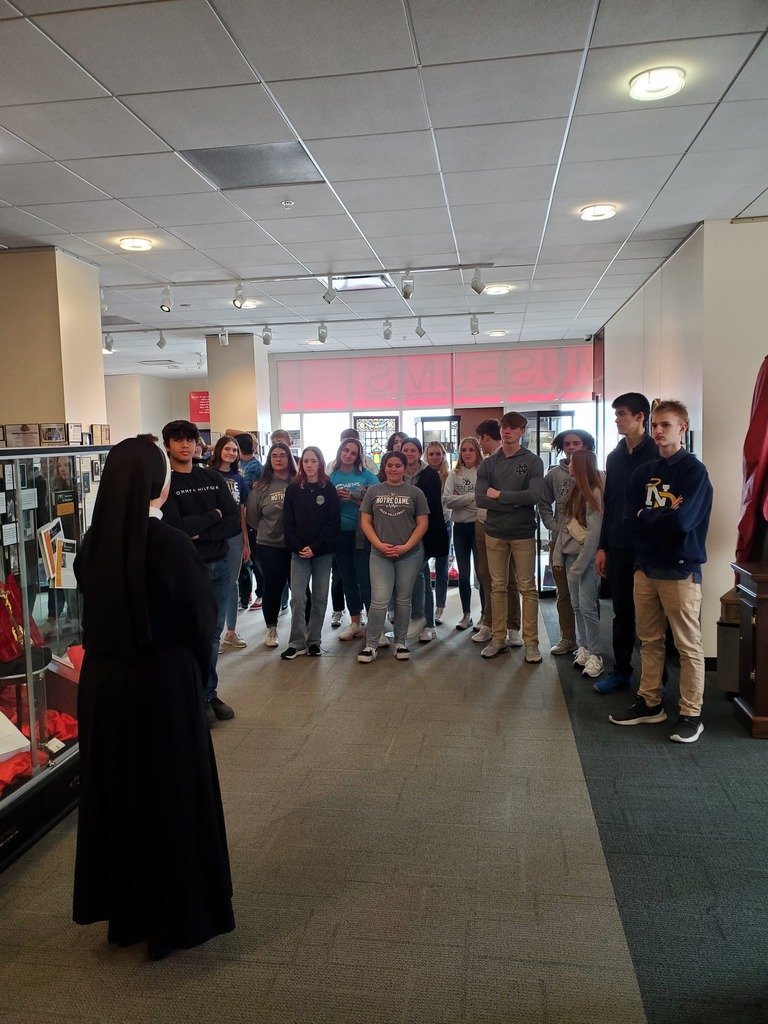 Sophomore Pilgrimage! Our fifth stop was at St Mary's Cathedral. We said the last decade of the Rosary in the St Thomas Aquinas Reliquiary chapel where we saw a relic of the True Cross. We visited and prayed at the tomb of Venerable Fulton Sheen and got to see a relic of St Mother Teresa.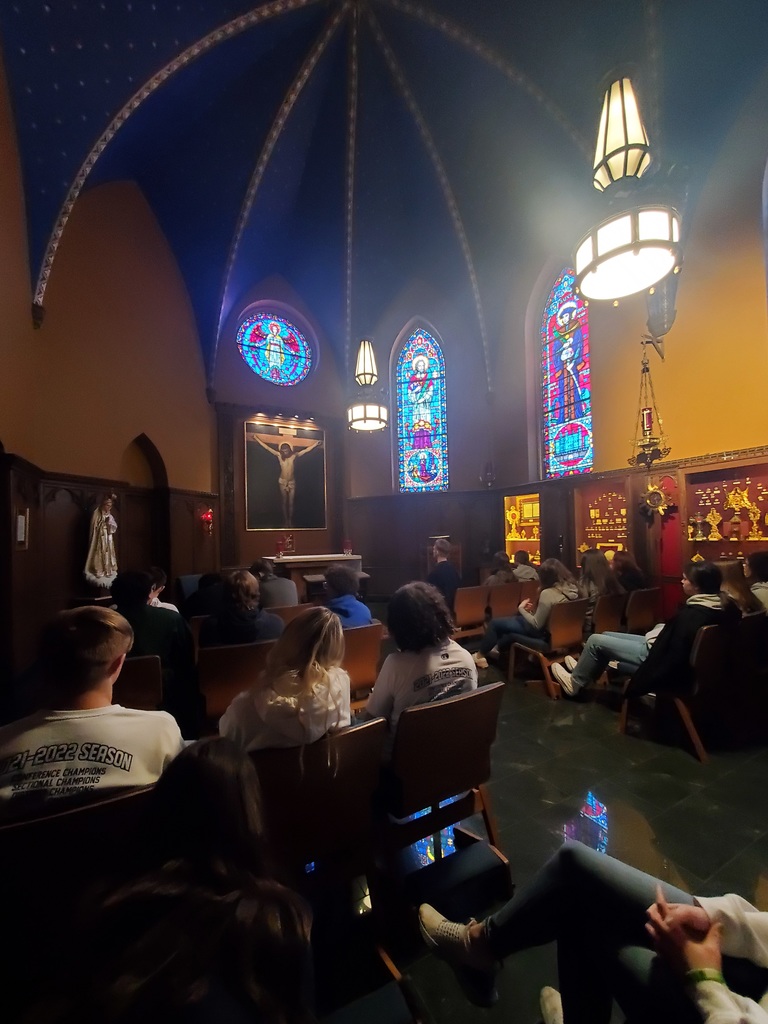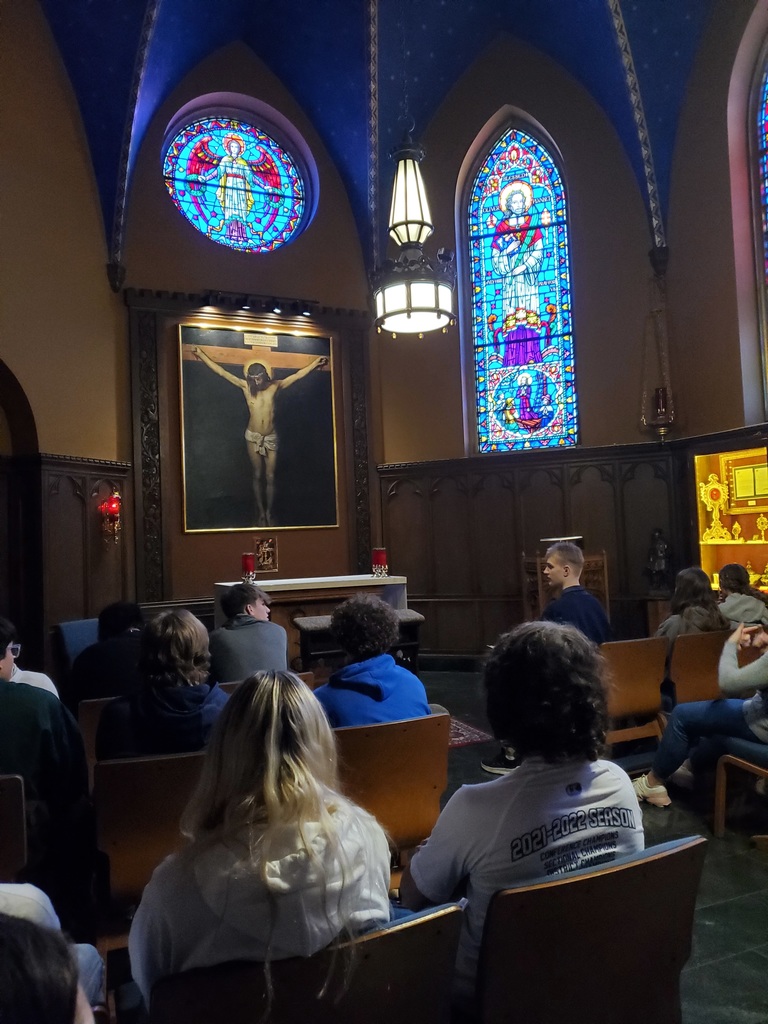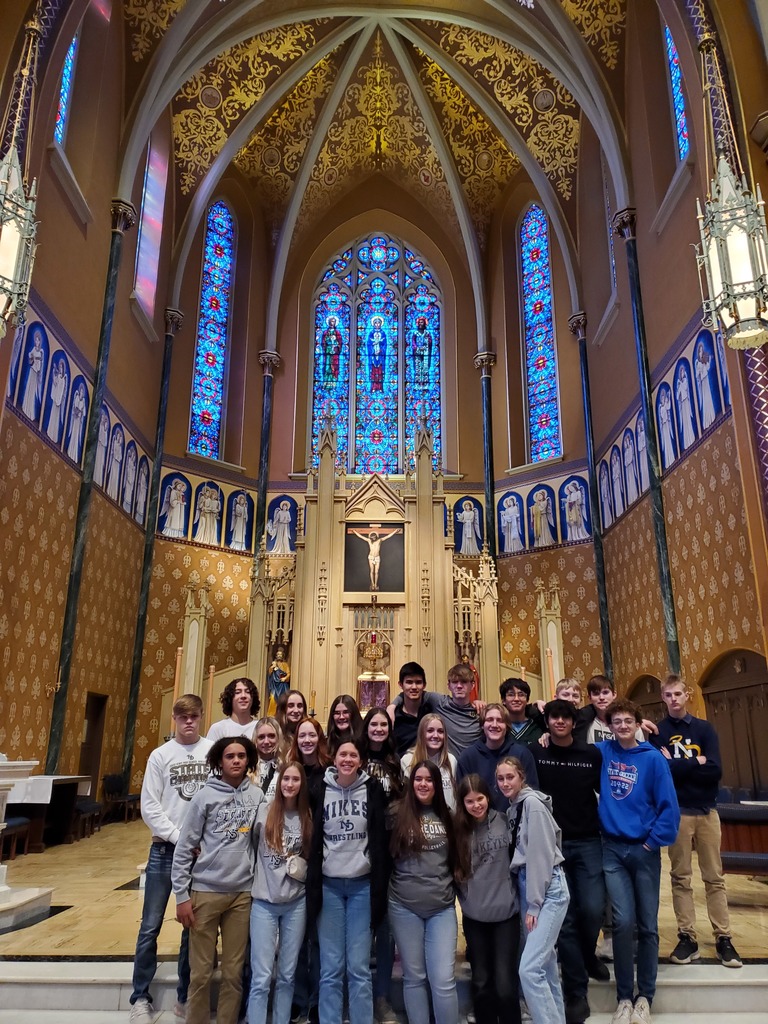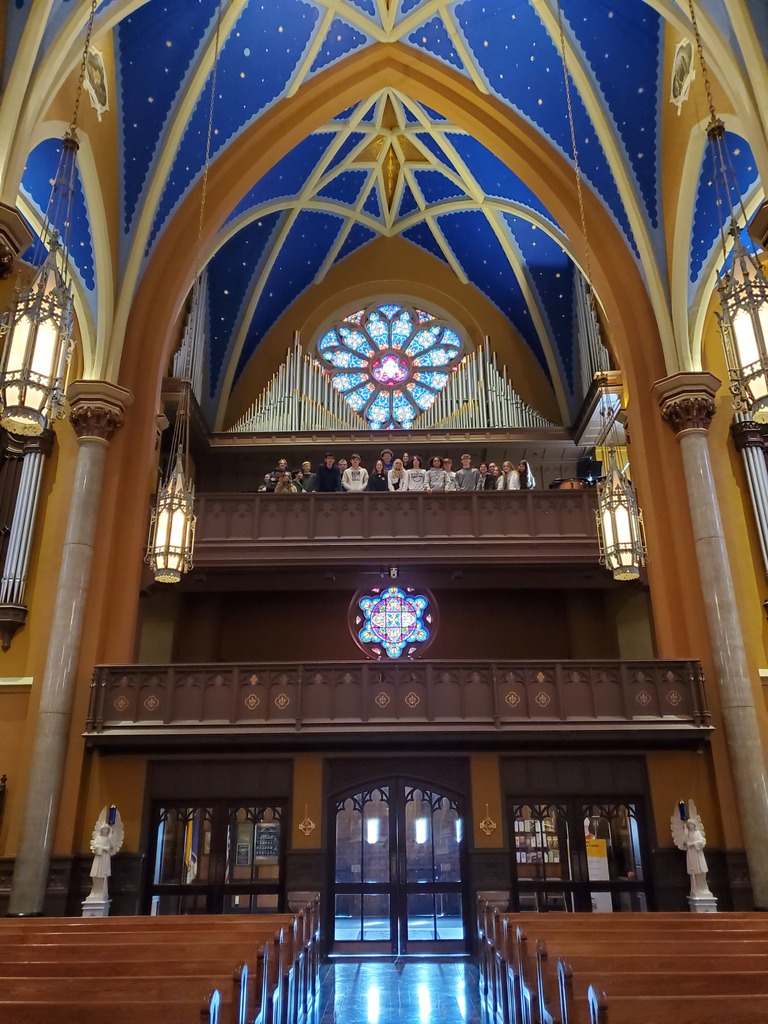 Sophomore Pilgrimage! Our fourth stop was Sacred Heart in downtown Peoria. There were several people inside praying, so we took time to be silent with God.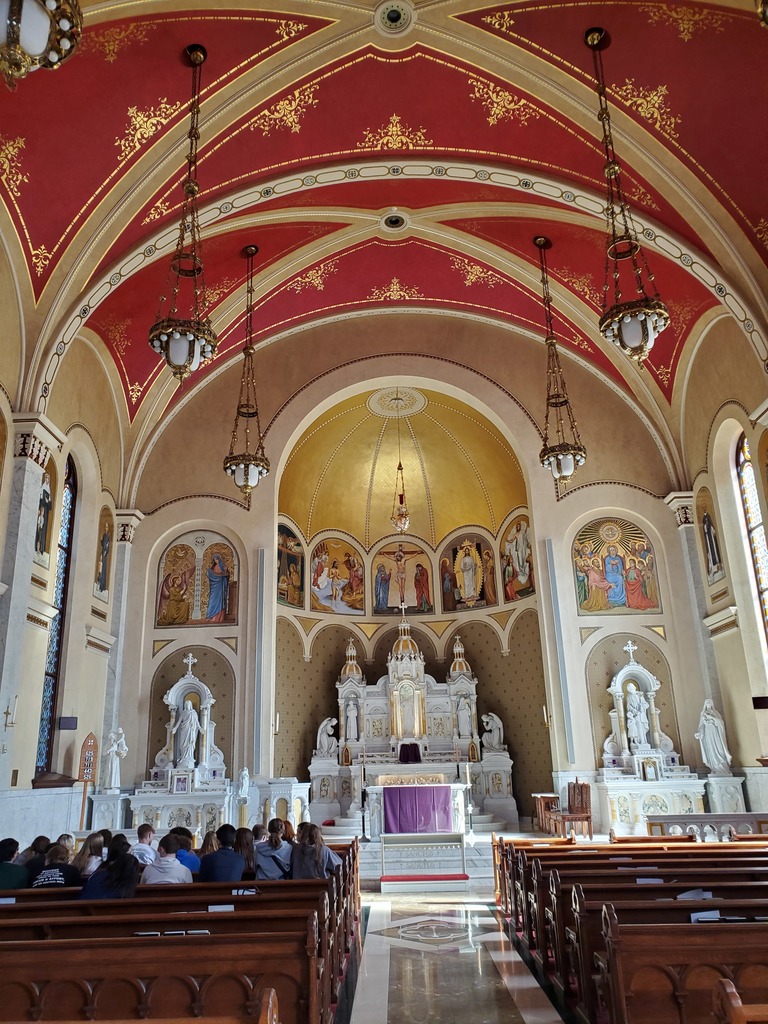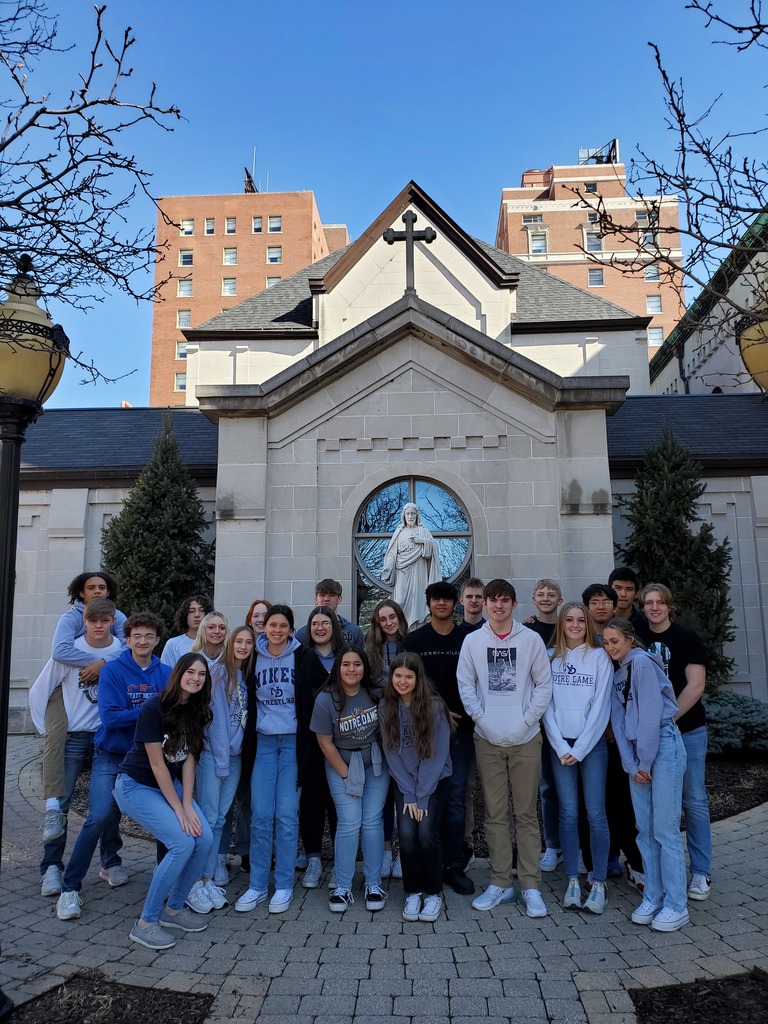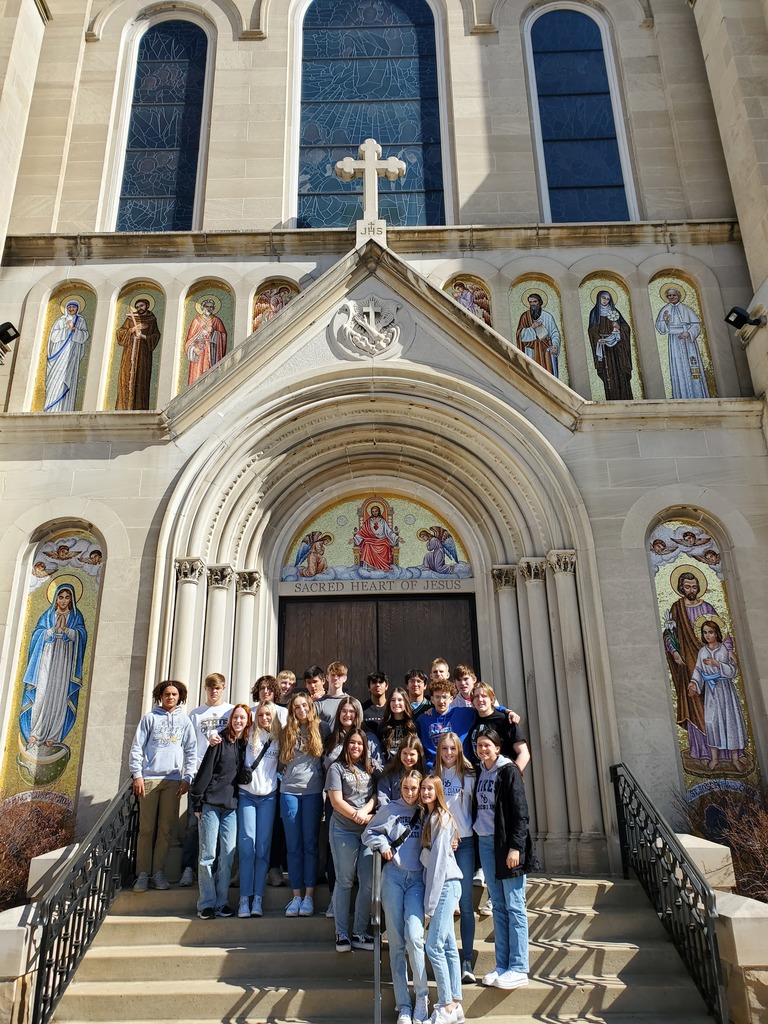 Sophomore Pilgrimage! The third stop on our pilgrimage was St Joseph's, the oldest Catholic church in Peoria. The woodwork! So beautiful. We prayed the third decade of the Rosary along with prayer intentions. Such blessings the students are experiencing.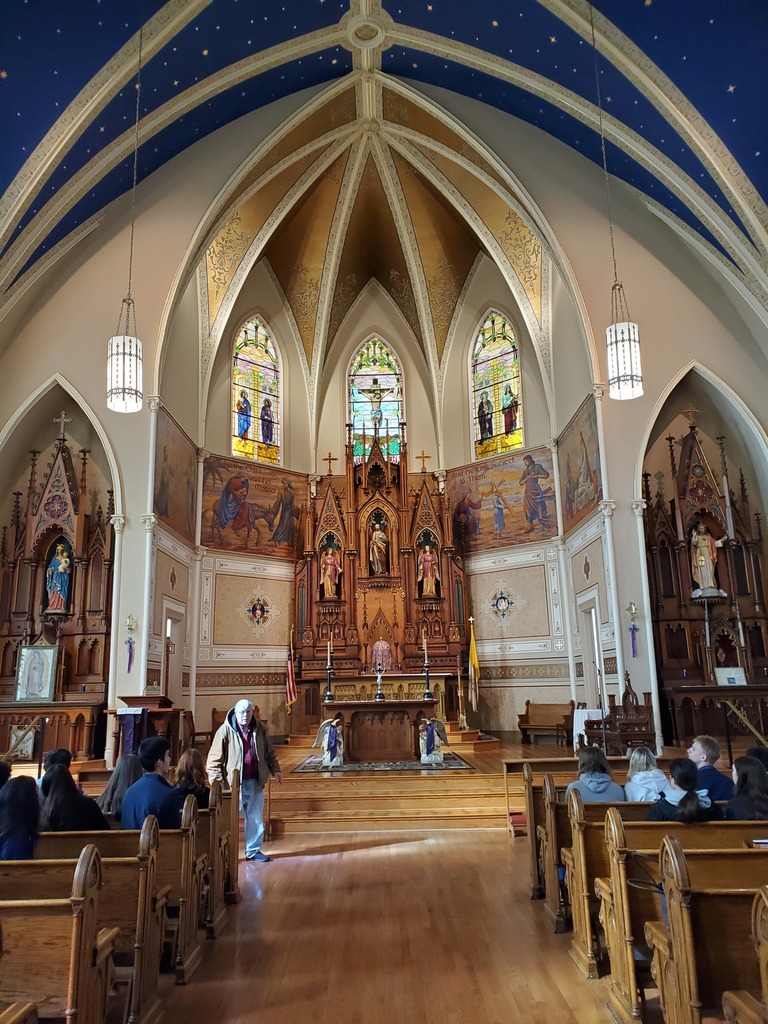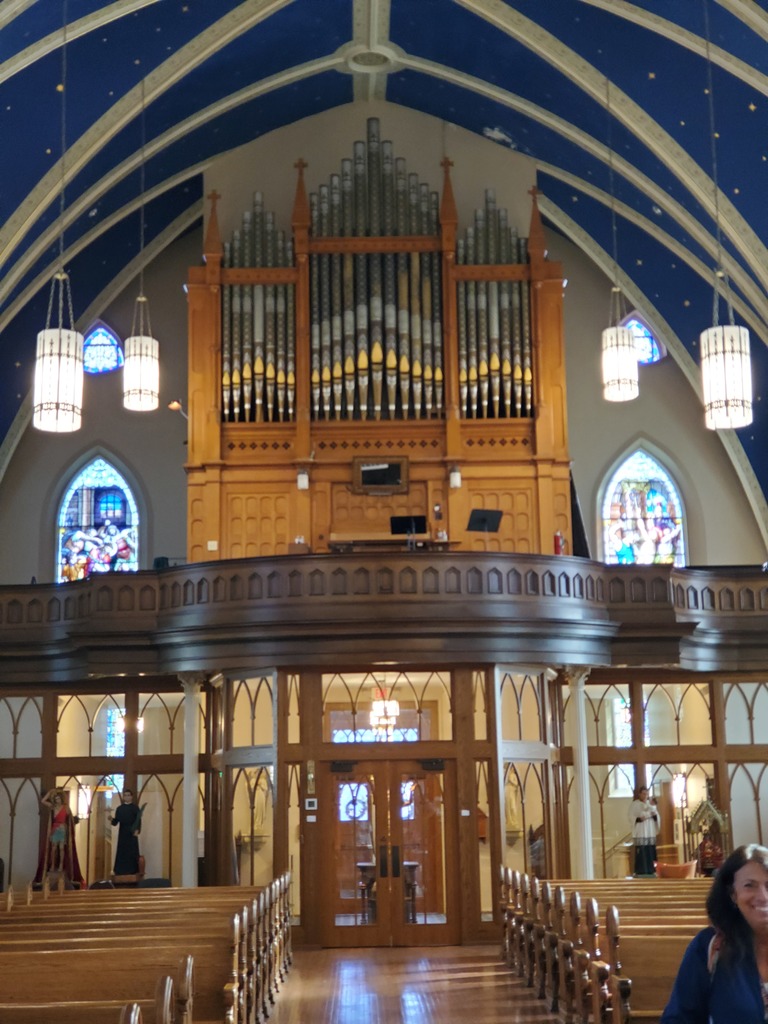 Sophomore pilgrimage! Second stop... St Mark's on Bradley U Campus. Amazing story! Please ask these students about the billboard painter! Another blessing... God is so very good!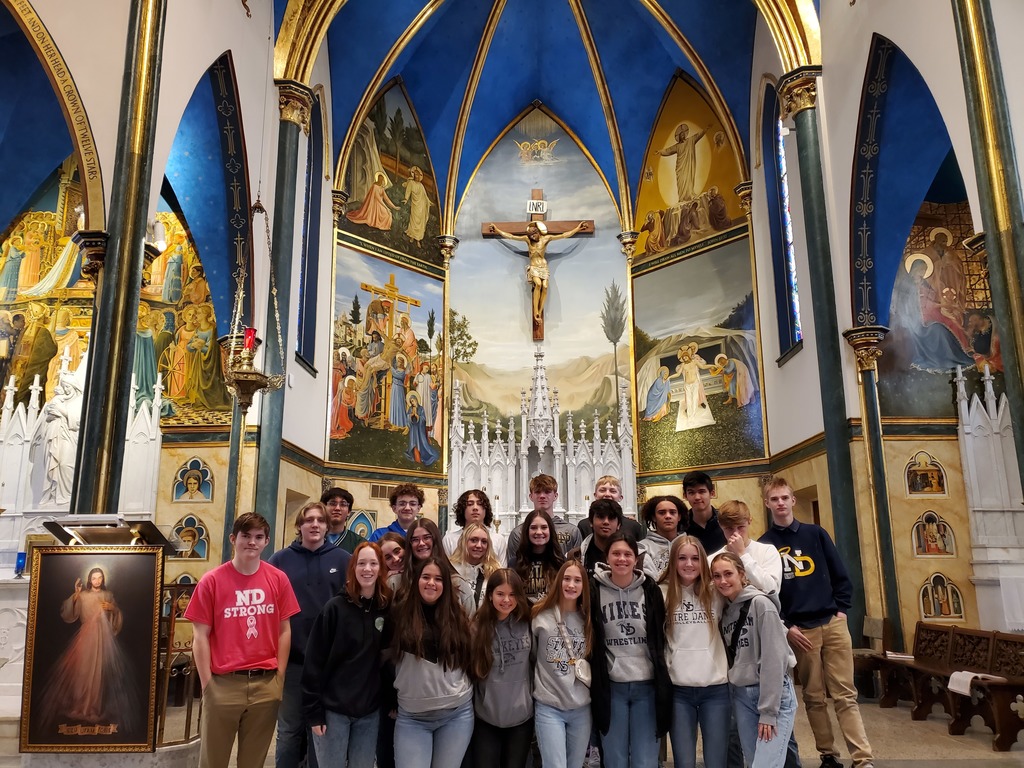 Sophomore pilgrimage! First stop Corpus Christi in Galesburg. Father Lee talked about St Crescent... the Saint's body is entombed in an altar at the church (photo above). Corpus Christi is one of only ten churches in the United States that has a body of a saint! Francis Strong, a seminarian from Mundelein, led us in the first decade of the Rosary and talked to us about relics. Martyred Christians - the true heroes of our faith! They inspire us to be courageous when our faith is questioned. A great first stop for these very blessed students! St Crescent, pray for us!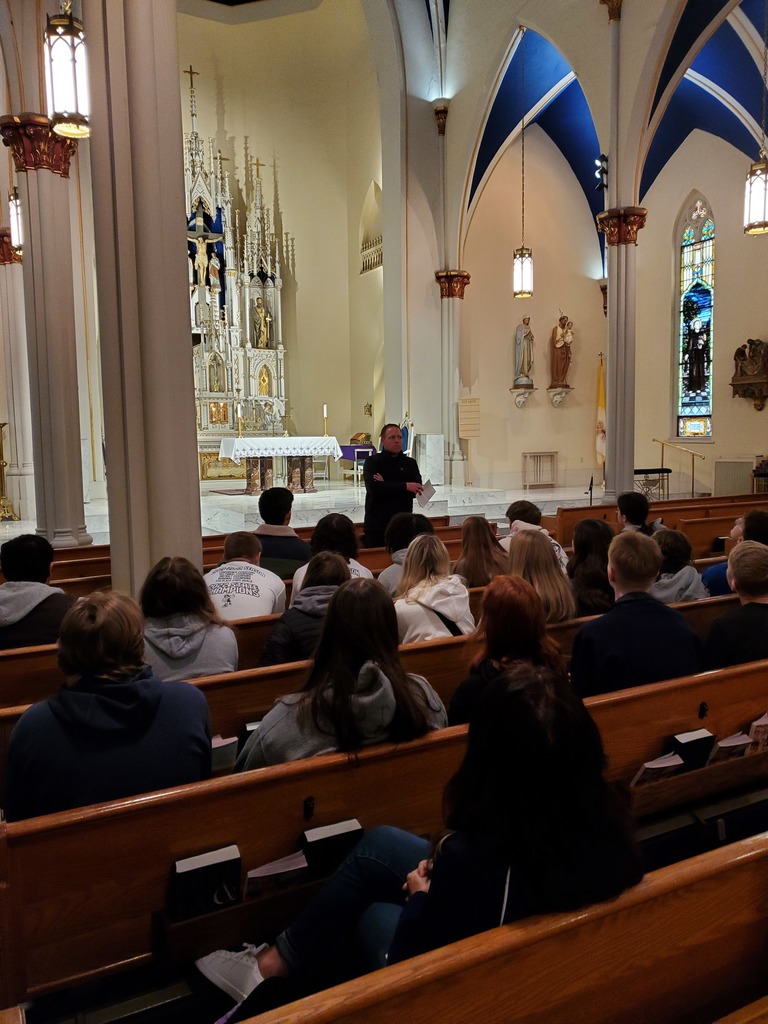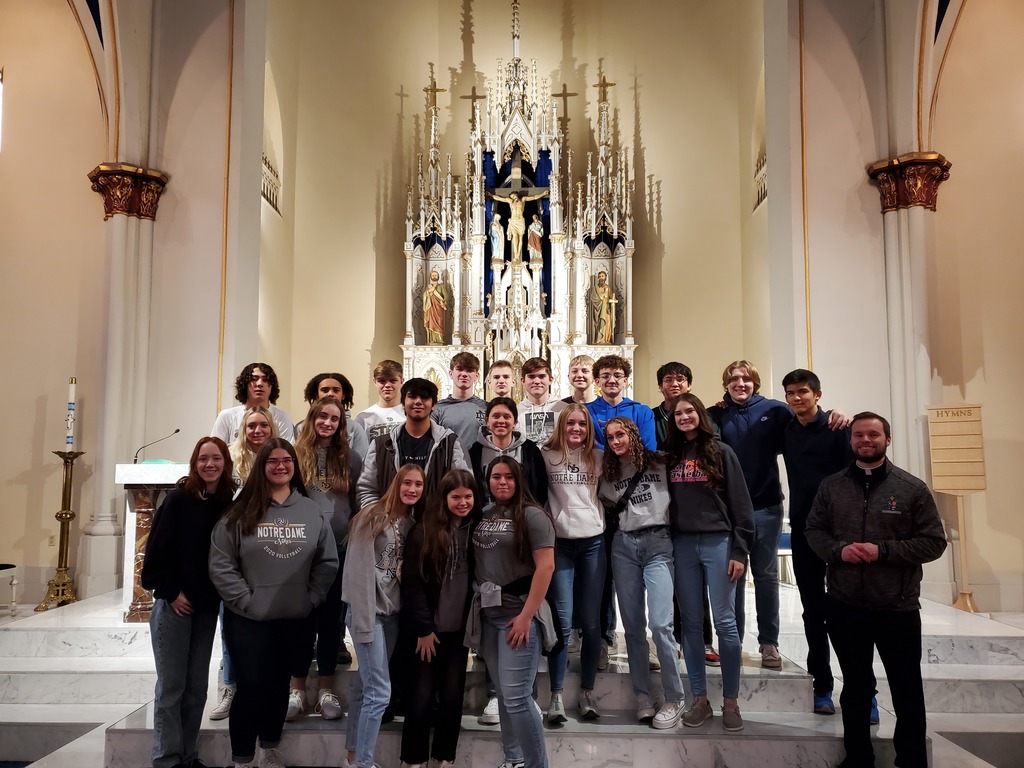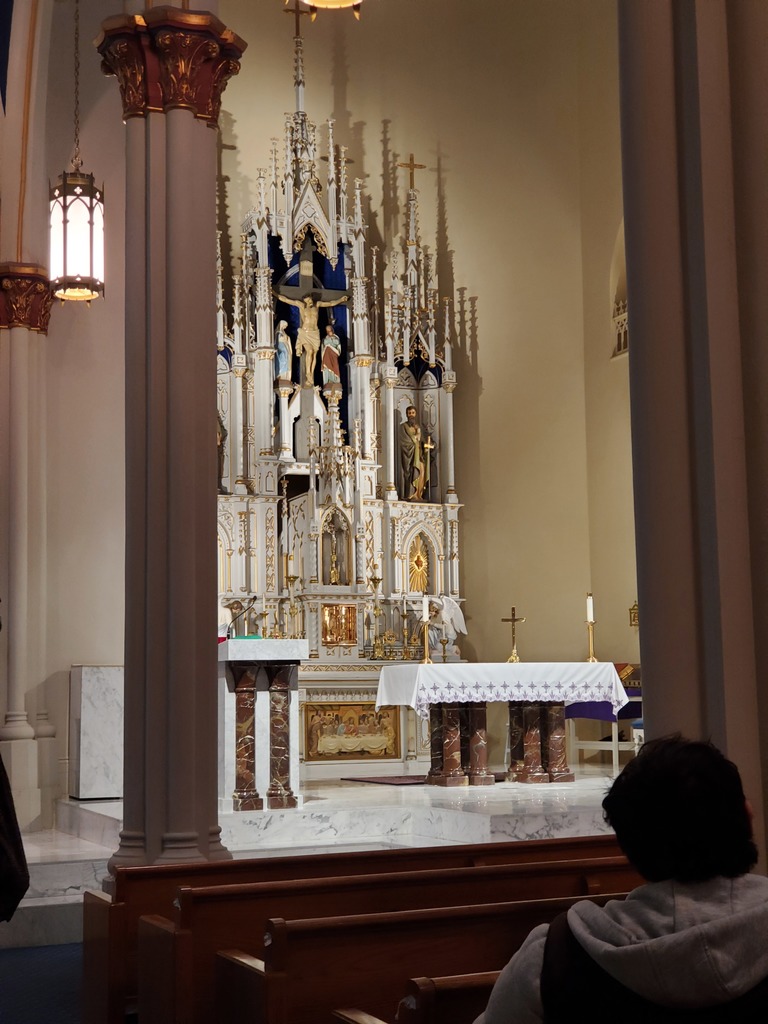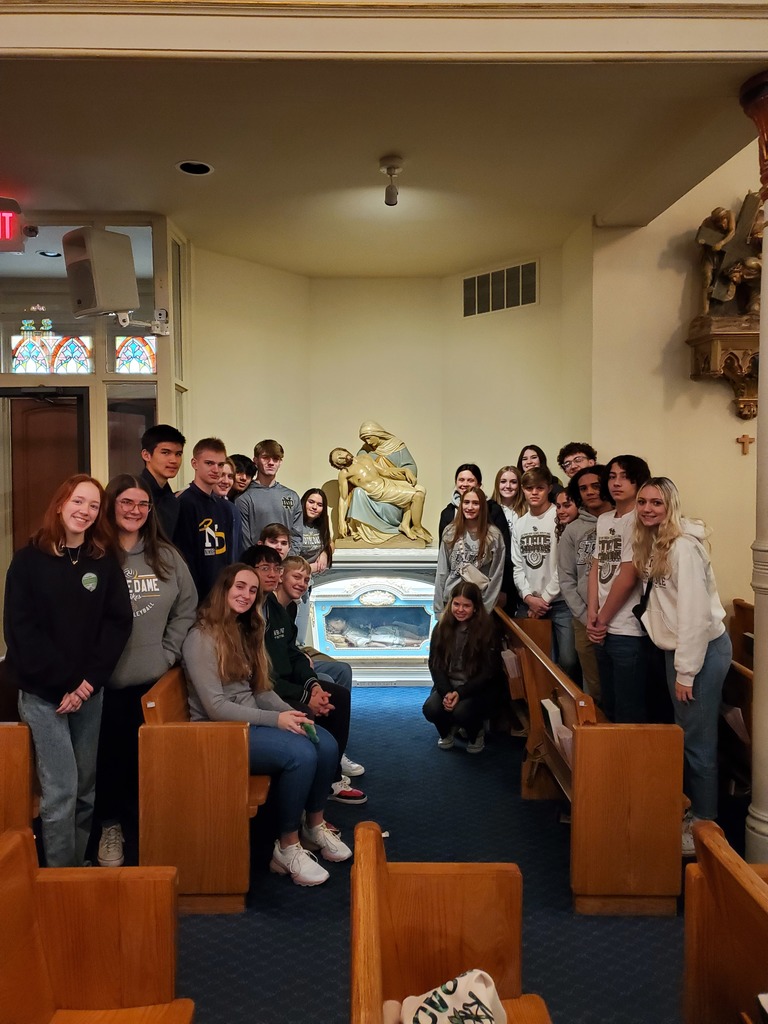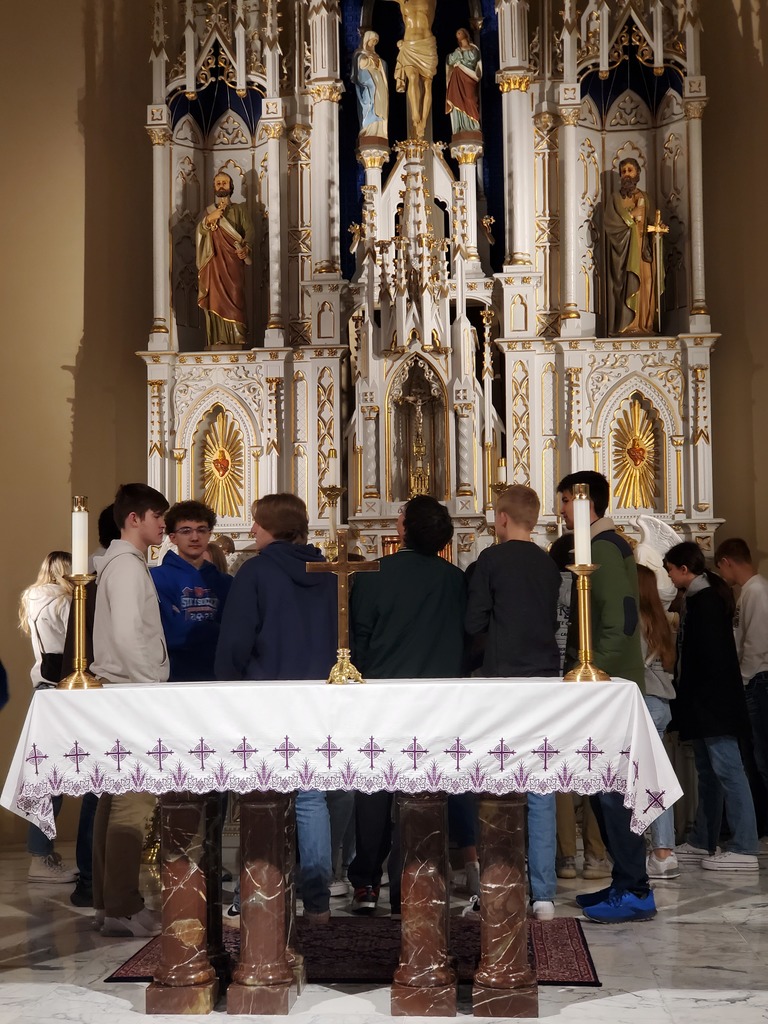 Congratulations to the following students who were selected for the Mt. Pleasant Junior High Honor Band: 8th graders: Patrick Morgan and Adele Andreucccetti, 7th grader Kiefer Lachnitt, and 6th graders Mathias Thompson, Matthew Oleson, and Meredith Willson! They will rehearse with other area students on April 1 and present a concert at 4:30 that day.